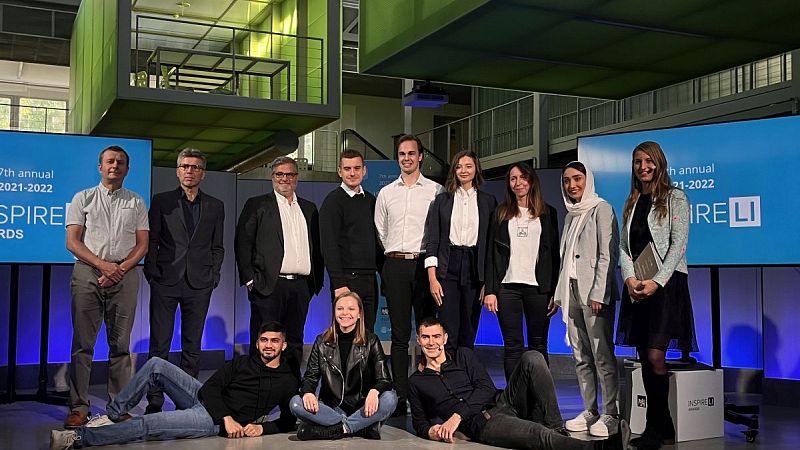 Inspireli Awards, the largest international architecture competition for students, has its winners of the 7th year. 1025 projects by 1344 participants coming from 92 countries competed this year and the global jury of 850 architects had an uneasy task to find the best ones.
The Winner of category Architecture is MATVEY NEGODA from Saint-Petersburg State University of Architecture and Civil Engineering, Russian Federation – who qualified into the Finals with 2 projects (!) – explore his winning project "Art House in Brussels" here.
The Winner of category Interior Design is BEHROOZ NAKHAEI from Islamic Azad University, South Tehran Branch, Islamic Republic of Iran - explore his project "POPART CENTER" here.
The Winners of category Urban Design are RŮŽENA MAŠKOVÁ, JAKUB TOMAŠÍK, ADAM RÖSSLER from Czech Technical University, Faculty of Civil Engineering, Czech Republic – this project also scored 2nd place in the Inspireli Beirut Port Competition - explore the project "BEIRUT PORT" here.
Among the prizes for the winners are Full Archicad Licence, AIA recognition, certificate and this year for the first time also "What you desire" prize, giving the winners a chance to dream and Inspireli will do its best to fulfill their wishes, using the power of Inspireli Community.
The wishes were an internship at a European Architectural studio (Mr. Negoda), studies at the MIT (Mr. Nakhaie) and a day spent in the Zaha Hadid studio (Ms. Mašková and Mr. Tomašík and Mr. Rössler). Now it is up to Inspireli to complete the challenge.
We also announced the 2 special Prizes that have been a permanent part of the Inspireli Awards for several years.
In the Archicad Prize the winners are:
1st Place: Simone Pamio (University of East London, Italy) with his project "Pensierino Civic Center"
2nd Place: Muath Siam (Al-Quds, Palestine) with his project "The Museum of Monotheistic Religions"
3rd Place: Alejandro Cárdenas Ramírez, Amairani Valdez (ITESM, Carrera de Arquitectura, Mexico) with their project "METEPEC MARKET"
Thanks to our exclusive partner of the Inspireli ARCHICAD PRIZE Graphisoft, one of the main partners of Inspireli Awards we have full Archicad licenses as main prize for the 3 winners of Inspireli Awards and the winner of Archicad Prize.
In the Lumion Prize, the awards for outstanding use of Lumion and excellent 3D visualizations goes to 3 projects:
Jiří Krátký, Tomáš Gaál (CTU, Faculty of Civil Engineering, Czech Republic), with the project "Student dormitory in Warsaw"
Růžena Mašková, Jakub Tomašík, Adam Rössler (CTU, Faculty of Civil Engineering, Czech Republic) with their project "BEIRUT PORT"
Adela Moss (Akademia Sztuk Pięknych w Gdańsku, Poland), with her project "The Quaver"
Full photo gallery of the 2022 Winners Announcement ceremony is in the NEWSROOM.

Inspireli Team
Sept 27, 2022