Finalists of the 5th annual of the INSPIRELI Awards
article 08/03/2020
A total of 473 jurors from 96 countries vote for finalists. Which projects get to the final?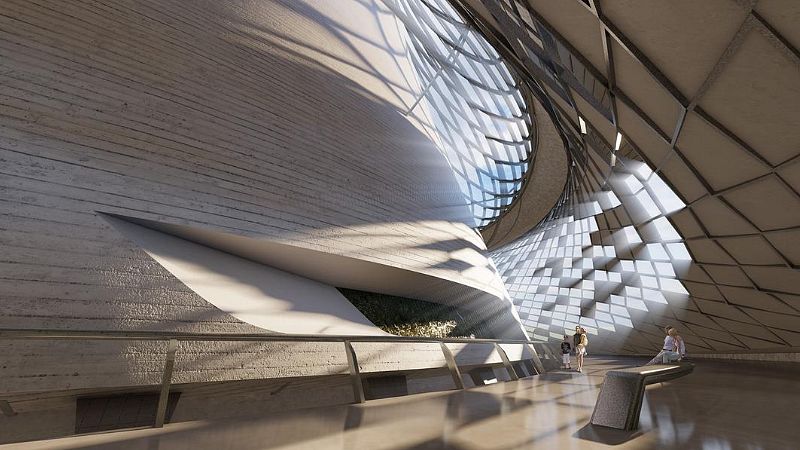 The INSPIRELI Awards competition has moved to the next round. Projects, that have continue as the finals, are now judged by a final jury, which will select 1st, 2nd and 3rd place in each category.
You can also see the projects in the Gallery.
Interior design
Ideal Power Station - Hwanil Chang, Republic of Korea
Cafe - club BMX - Denis Cheryn, Czech Republic
Spirit in the box - Jani Toçi, Albania
Minimal interior - Kornélia Faklová, Czech Republic
A space for relaxing - Mohammed Ahmed, Mohammed Saleh, Egypt
Peace Chapel - Sepehr Sadeghi, Islamic Republic of Iran
Urban design
Urban Regeneration: Middlehaven 4.0 - Arief Isrefidianto, Sneha Satya, Jui-Chih Hung, United Kingdom
Pinkyway - Tomáš Korch, Anna Králová, Yana Metenko, Czech Republic
THE RETURN OF THE CITY'S WATER SPINE - MD Tanvirul Hakim, Junaied Saif Rumman, Payel Sen Gupta, Shohanur Rahman Shojib, Jorzina Farah, Punam Das, Bangladesh
Dear Dendermonde... "The Dender Machine" - Paulino Poveda Molina, Spain
Piazzale Lugano | Urban Housing Project - Mohana Das, Yuhang Lin, Michal Walczak, India
Commons of Fusion - Fernando Briz, Bengisu Bilekli, Ahmed Ghazy, Cansu Yucel, Italy
Architecture
A MONUMENT TO FREEDOM OF EXPRESSION - Armel Mikalo, Côte d'Ivoire

Planetarium - Iliyan Angelov, Bulgaria
Memorial Museum of Human Rights - Micaela Giménez Cinellu, Argentina
Designing a preschool for children with disabilities and affected by social exclusion in Mozambique - Ali Mohammadzadeh, Hamed Beyti, Asra Ghorbani Milani, Islamic Republic of Iran
Lifeline - Providing Clean River Water, Egzon Musa, Prayudi Sudiarto, Andreas Winter, Germany
Automated Habitats: Metabolism In Motion - Rim Sibai, Aya Rahmy, Farah Ahmed, United Arab Emirates
Museum of Totalitarian Regimes, Prague - Jakub Vašek, Czech Republic
Thin Topograhies : Enhancing Food Production in Marakkech - Mariam Jacob , Nada Khalaf, United Arab Emirates
ENDEMIC PLANT MUSEUM - Giorgi Dalalishvili, Georgia
POWER HOUSE - Robert Tang, Hong Kong
ORIGINS - Martinez Cristian Fernando, Ariel Fernando Mendez, Argentina
Antophrenia: Cities in paradoxes - Anjar and Majdel Anjar - Madona Salameh, Lebanon
Family House, Prague - Kristýna Klůsová, Czech Republic
Fractal Parliament - Ker Neng Peh, Malaysia
A Space For Past And Future - Yunus Alperen Başak, Ozan Çelik, Aspassia Mitropapa,Abdelrahman Gamil,Lejla Ademi, Turkey
Urban Scenography - Elsa Abi Ramia, Lebanon
Benghazi Aquarium, Aseel Benkhayal, Libya
Social office with a public parlor of the mayor in Mariupol - Zosim Stanislav, Chesnokova Taisiya, Slobodianik Oleksandr, Bondar Anna, Tryhub Angelika, Ukraine
Brain Drain - Lucciana Toni Nasrallah, Lebanon
CTR - Bahrom Khakimov,Veronika Supruniuk, Belarus
Letiště na Bali / Airport in Bali - Adéla Grůšová, Czech Republic
Insular Nomad - Jose Carlo, Bolaños Padilla, Costa Rica
Future of Work- Vortexture - Miroslav Naskov, Madhuri Machchhi, Xiangfan Chen, Qi Liu, United Kingdom
COTTON THEATRE - Stanisław Czujkowski, Korneliusz Wielechowski, Poland
Psychiatric Hospital in Yerevan, Armenia - Angela Sargsyan, Armenia
The Hillock Of The Child - Kristina Tehova, Bulgaria
IMAGINA COMMUNITY DEVELOPMENT CENTER, Equipment for social and environmental recovery in urban areas. - Miguel Angel Barrios Alfonso, Colombia
emergin' city v.01 - Wael Borghol, Lebanon
PROVINCIAL MEDIA LIBRARY - Ismael Preti, Argentina
Residential hybrid - Miroslav Kováčik, Slovakia
Revitalization of the urban courtyard - Jakub Kender, Slovakia
Symbiotic Sustenance: Biophilic Living in Cities - Mary Krajekian, Alina Sebastian, United Arab Emirates
Ring of aktivity - Katarzyna Dybala, Poland
Suspended Boxes - Masoud Abedimoghadam, Islamic Republic of Iran
RENOVATION OF A MARBLE FACTORY IN RUSKEALA - Elena Krishtopchik, Russian Federation
Blue Shell - Mohnand Albasha, Siria
Multifunctional zone Mlynské Nivy - Jana Kubicová, Slovakia
Breaking Walls, Building Bridges - Chai Yi Yang, Malaysia