Thank you for signing up for the INSPIRELI AWARDS.
We're happy you're here!
Submit one or more school projects into any of the three categories: ARCHITECTURE, URBAN DESIGN and LANDSCAPE, INTERIOR DESIGN
You can also compete with your projects in these sub-competitions within INSPIRELI AWARDS - INSPIRELI ARCHICAD PRIZE, INSPIRELI LUMION PRIZE and EDU-PROJECT CROATIA COMPETITION
All sub-competitions are evaluated both individually with their own jury and within student projects (if the scope of the project corresponds to this) in the main INSPIRELI AWARDS competition. So it is possible to win with such a project more than once!
For each project, it is possible to mention all team members they worked with you.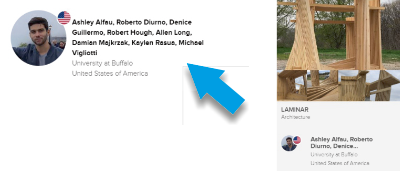 Here is a simple checklist of things to do for you new entry:
Make sure your project meets submissions requirements
Minimum size: 1000 x 1000px
Maximum size: 8160 x 8160px
File formats: PNG, JPG or PDF
Color mode: RGB
Description
By including a description to your entry, you'll increase your chances of winning by helping the INSPIRELI AWARDS jurors better appreciate your submissions and the meaning behind it.
Language
Due to the international character of the context, all enters are required to be written in English.